Goldcorp Mining Innovation Suite - Past Project
Construction Type:
Renovation
Architect:
Baird Sampson Neuert Architects
Awards:
Heritage Toronto Awards: William Greer Architectural Conservation and Craftsmanship Nominee
Description
Lassonde Mining Building is one of the original buildings of the University of Toronto's Faculty of Applied Science & Engineering.
Completed in 1905, the Mining Building was designed by the chief architect of the Public Works Department, Mr. Francis Ryley Heakes, and Mr. Frank Darling.
The building is a designated Heritage Property for its importance as a major work of Edwardian Classicism. It houses the Canadian Mining Hall of Fame and hosts activities for the Lassonde Mineral Engineering Program and the Lassonde Institute of Mining.
The design of the building was to be a four-storey structure made of stone and pressed brick with two wings extending north from the west and east sides of the building, enclosing a quadrangle that was to be used as a mailing room. After much thought, the initial building plans were considered too extravagant, and the design was reassessed. The final cost of the building at completion was $384,736.
Goldcorp Mining Innovation Suite
In the fall of 2010, the Goldcorp Mining Innovation Suite was completed on the fourth floor of the Lassonde Mining Building. Sited in the previously unused attic space, the suite accommodates 100 undergraduate and 24 graduate engineering students in a flexible studio environment, synthesizing heritage resources and state-of-the-art sustainability systems.
Working with the structure of the existing building was critical to the successful integration of the Goldcorp Suite. The goal was to optimize the energy performance of the traditional masonry structure while working to reduce the deterioration of the original building. The suite demonstrate successful integration of advanced sustainability systems—including automated smart blinds, photovoltaic panels, thermal buffer zones for better insulation, light-diffusing skylights, and rain-harvesting features for watering the surrounding grounds—which improve efficiency while maintaining the integrity of the historical structure.
In 2014, the Goldcorp Suite received a Green Building Award from the Green Building Council for excellence in eco-conscious design and execution, and was recognized with an Honourable Mention in the William Greer Architectural Conservation and Craftsmanship category at the Toronto Heritage Awards. It also holds LEED Gold status.
Canadian Mining Hall of Fame
The original Hall of Fame is located on the ground floor of the Lassonde Mining Building. The hall recognizes the accomplishments of leaders in the Canadian mining industry. Members inducted from 1989 to 2008 are featured along the hall walls; inductees after 2008 (including Dr. Lassonde, who was inducted in 2013) are showcased at the Royal Ontario Museum. For further information, see the Canadian Mining Hall of Fame.
© 2016 Faculty of Applied Science & Engineering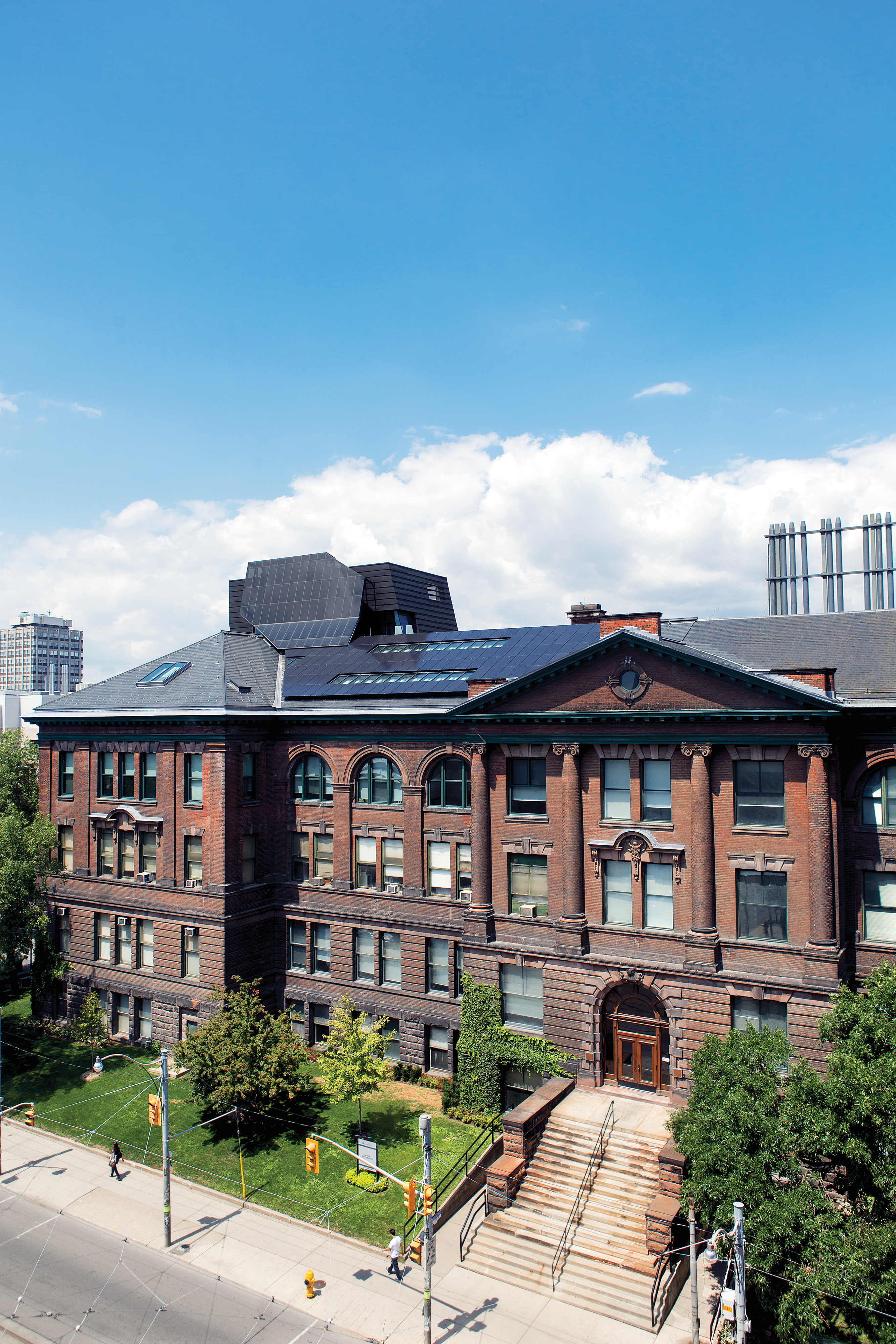 Read More